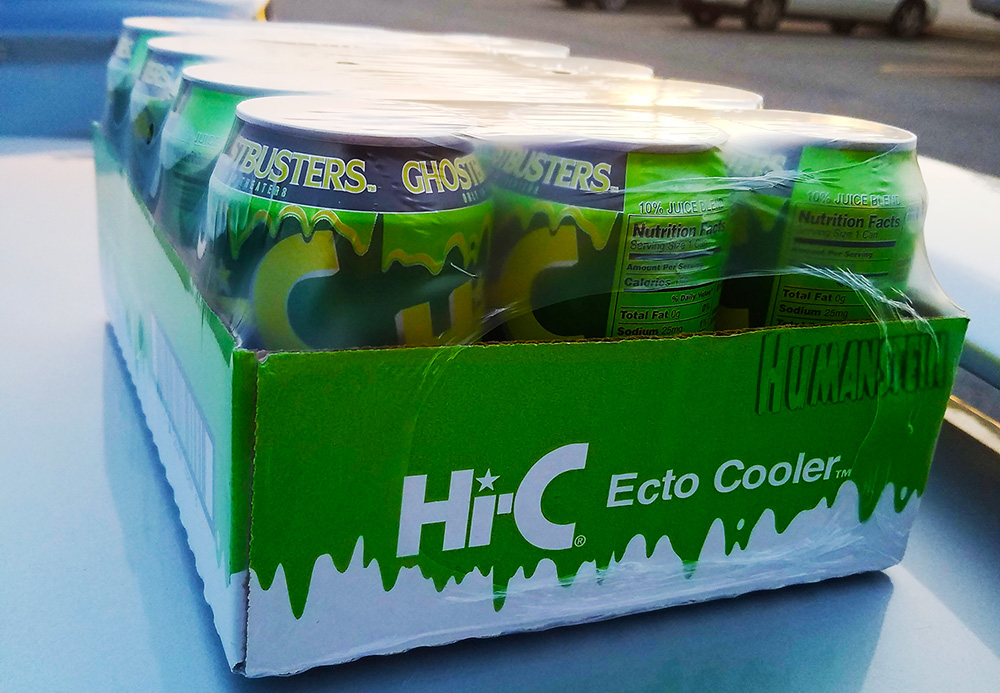 Ecto Cooler is officially back, folks. What a time to be alive. Well, what a time to be alive if you have means to get your hands on it, at least. Officially launching yesterday, Ecto Cooler's release was met with a bit of blowback due in no small part to the scarcity and a much smaller than expected release footprint. There were whiners. I was kind of a whiner. However, I was able to get my hands on some, but not through the channels that you might jump to.
As of today, the in-store availability seems to be limited to the following locations:
| | |
| --- | --- |
| Central Grocers | Hannaford |
| Hy-Vee | Roundy's |
| Cub | Hornbacher's |
| Shop N Save | Shoppers |
That's a pretty small number of stores given the hype that's been swirling around the relaunch of Ecto Cooler. Even normal people, meaning people who don't have their fingers on the pulse of the limited edition junk food / promotional food tie-in world, seemed to know Ecto Cooler was coming back. I think the hype simply overwhelmed the distribution channels in place. It was made available on Amazon briefly yesterday before promptly selling out, same with HEB. Both sites seem to be restocking and then selling out very rapidly. I'm sure I'm not the only person out there with my Twitter set to notify me when @EctoCooler has tweeted restock information.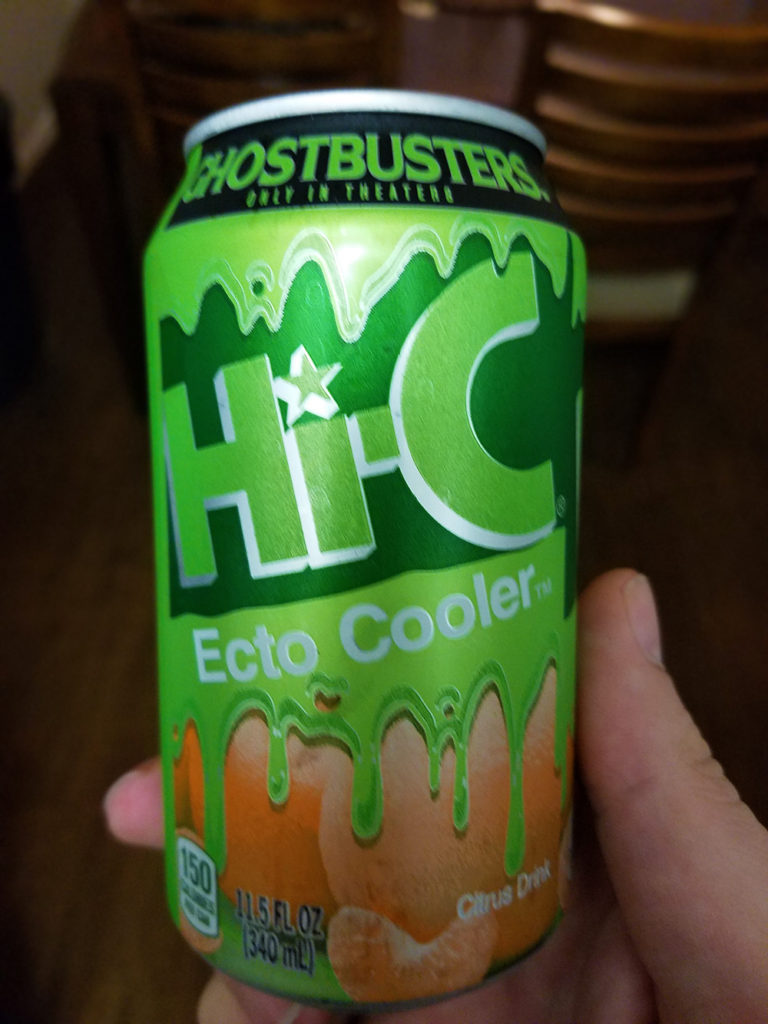 That's all growing pangs though. Sure, maybe the relaunch hasn't been as smooth as a lot of us were hoping for, or expecting, but damn it, they listened. Hi-C and Ecto Cooler heard the will of the weird people who really miss this juice and they obliged. It's only a limited release for now, but damn it, they listened. There aren't a lot of companies willing to do that, no matter how many times Dinosaur Dracula writes about their product. I'm hopeful, though not expectant, that the success of this relaunch might get them to keep Ecto Cooler in the line all year long, or at the very least give us something to look forward to around Halloween, a la General Mills' yearly Monster Cereal releases (this is a whole 'nother blog post if you're unfamiliar). A dude can hope, right?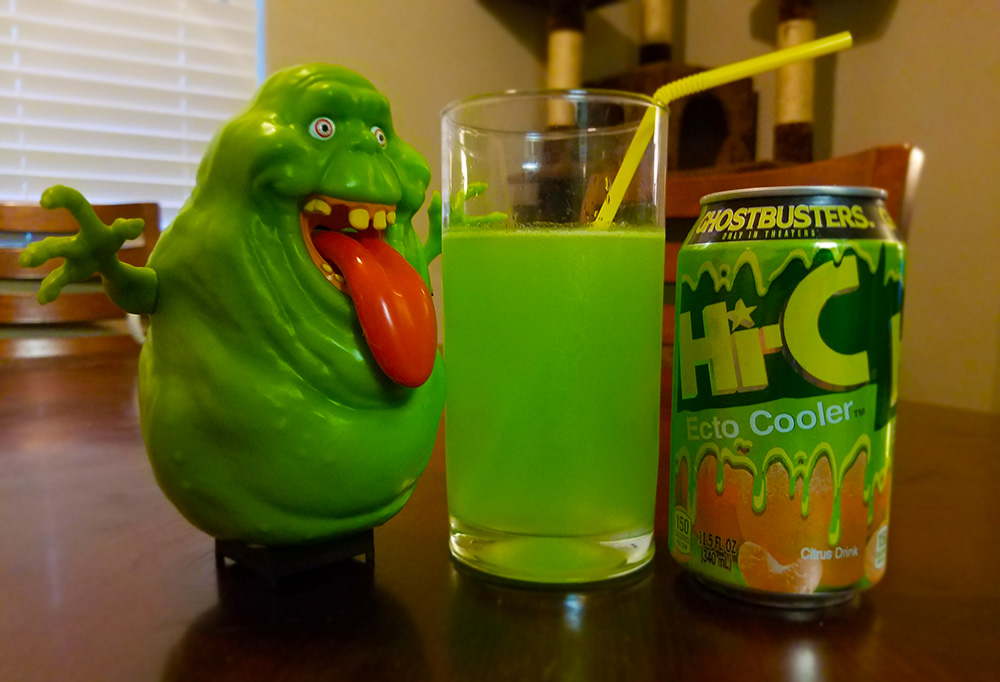 So, all in all, I'm very excited Ecto Cooler is back. Okay, a pretty good reason for that is likely that I have it in my hands right now and am drinking it while writing this. I was one of those hypothetical kids you assume must exist. I was too young to drink Ecto Cooler when it launched in the summer of 1989 to promote Real Ghostbusters. I was born in 1990, meaning I was too young to watch TRG when it aired and that the only Real Ghostbusters I got growing up was syndicated reruns during lesser TV blocks. But damn if I didn't love Slimer. I was bonded to that green potato and I still am. And damn if I didn't love Ecto Cooler.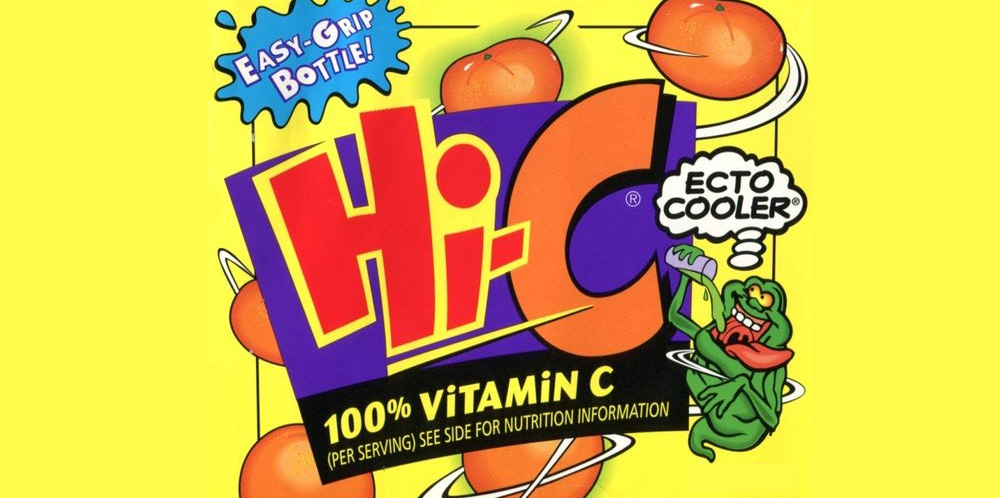 If you're not in the know, Ecto Cooler was produced with Slimer on the box for a good long while after The Real Ghostbusters went out of production in 1991. I have fond memories of drinking this green juice, which I always assumed was ectoplasm, up to around 1997, when I would have been in 2nd grade. Slimer was in at least a couple lunchboxes during that time. I wasn't savvy enough or in the know enough to track down the rebranded as various things including Shoutin' Orange Tangergreen and Crazy Citrus Cooler once they'd pulled Slimer off the box, nor was I aware I could have been drinking Ghost Juice well into 6th grade under that name. Maybe for the best. Distance makes the heart grow fonder.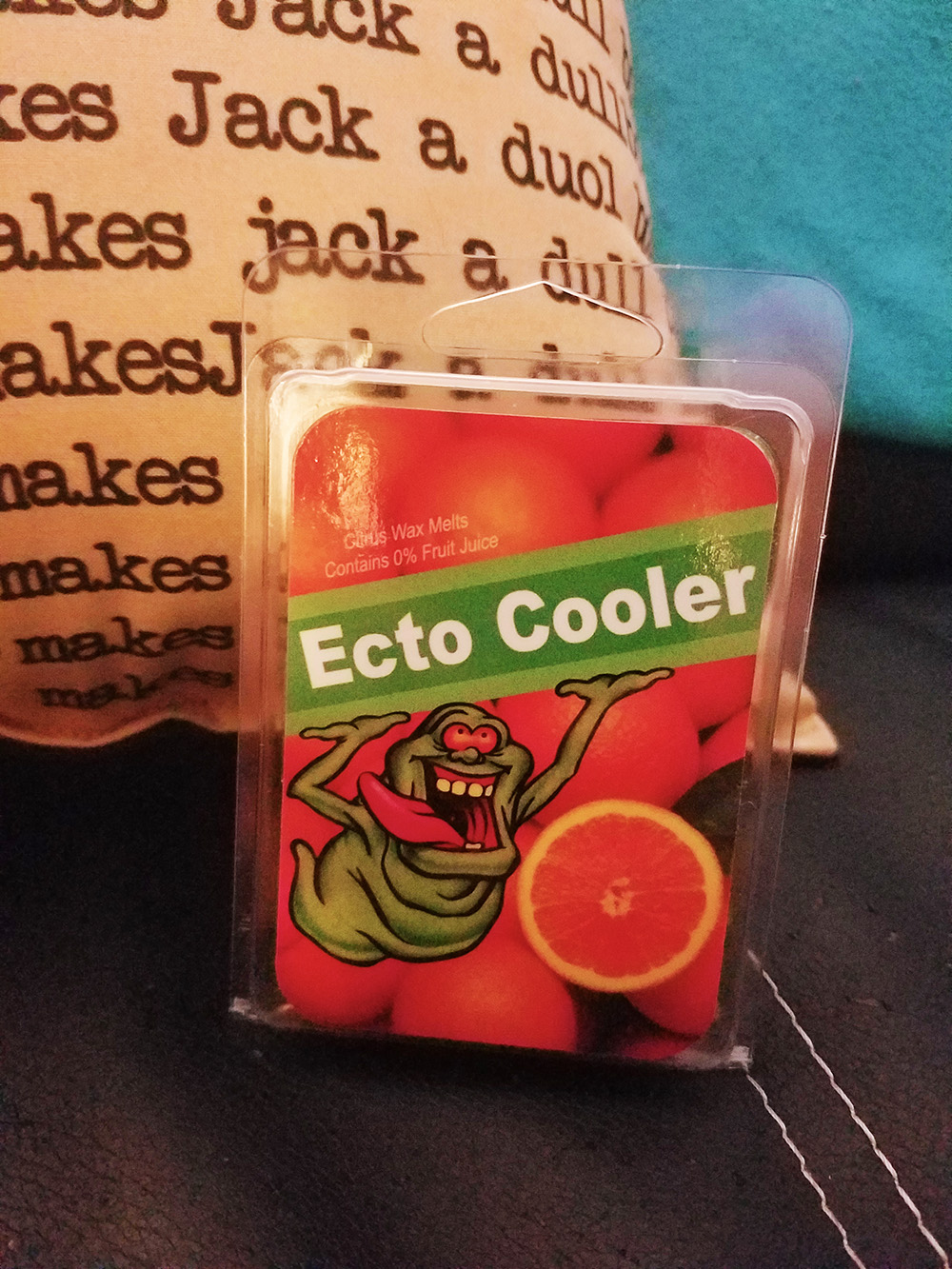 About a month ago, the hype got real. We'd known, or suspected that Ecto Cooler was coming back, but then we had a firm release date. May 30th, 2016. Ecto Cooler Day. I went into hype overdrive. I even went so far as to buy Ecto Cooler wax melts from HorrorDecor (Great little company by the way, this collection was produced under the guidance of another great horror blogger Freddy In Space).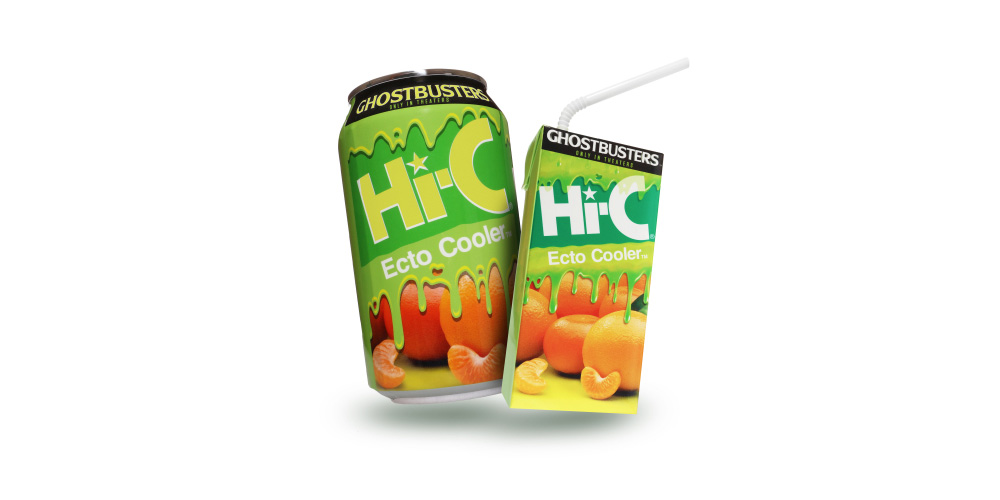 Flash forward to the here and now. The release rollout. When the list over at ecto.cool went up, my heart sank. None of those stores are within even unreasonable road trip distance of my location and I love me some ghost juice, but I wasn't about to take a 4-hour drive to grab some. Then came the realization that the online sales were moving at speeds akin to the Alien Stompers fiasco from April, and the somewhat cryptic assertion that more information would be coming. Whether it's going to go wider or not, I don't know. But I was crestfallen. I had 5/30 in my phone's calendar as Ecto Cooler Day and there wasn't any hope of getting any Ecto.
Through some detective work and trial and error phone calls, the internet figured out that Cinemark theaters had Ecto Cooler. Cinemark and Rave are apparently doing an Ecto Cooler promotion starting June 3rd. I called all the theaters around me I could think of. Sold that same line. However, people were getting it from theaters, so it seemed like some of them were even willing to break street date for their promotion.
Again, I'm in North Texas, and one of my twitter buddies PhantoMantis sent a tweet I'm deeply thankful for.
@Humanstein I'm a North Texas boy too. Specifically I went to the Rave Theater in Ridgmar Mall in Fort Worth.

— PhantoMantis (@PhantoMantis) May 31, 2016
I was able to get a hold of the manager at that particular location and he was kind enough to place a 12 pack on hold for me. I immediately put on real pants (it was Memorial Day, let's be real, you weren't wearing real pants either) and hopped in the car. Ridgmar is about 30 minutes from my house and is a fantastic dead mall. As you may be aware, I'm a big fan of dead malls, but the name of the game today was Ecto Cooler.
After a little bit of confusion about trying to get into the concession stand without a ticket, I was able to get my Ecto Cooler. For the low, low movie theater price of $3 a can, but I had Ecto Cooler. Sure, spending $36 on novelty juice is maybe not the wisest choice I've made in my life, but this isn't any ordinary novelty juice. No sir, this is novelty ghost juice.
I resisted the urge to crack open a can as I made my way back home, knowing in my hear that Ecto is meant to be drank through a straw.
Now that you know the harrowing tale of my thirst for ghost juice, let's get down to the nitty gritty. How is it?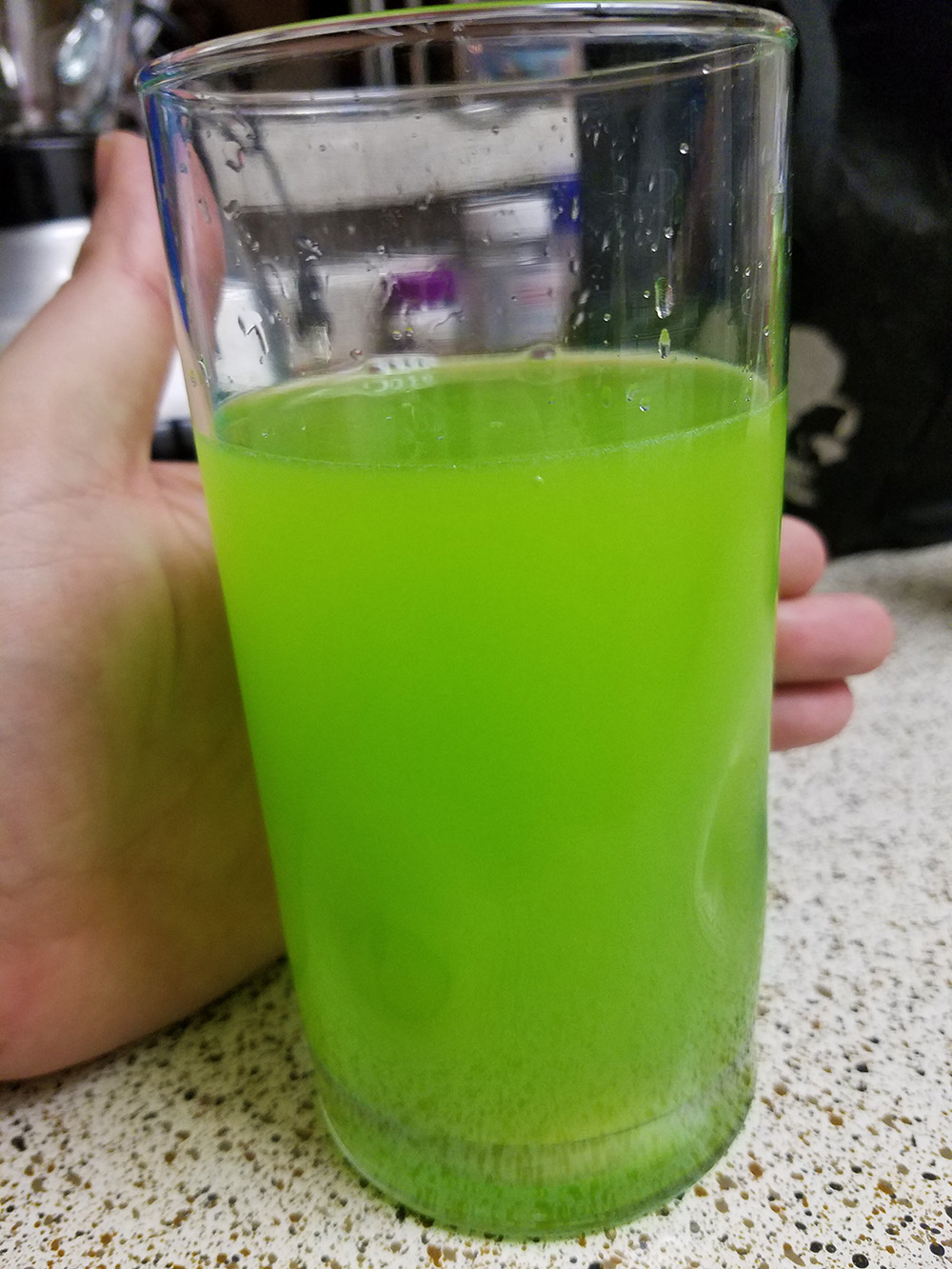 Well, it's the same. It tastes exactly like the last time I wrapped my lips around a tiny little straw and drank sweet from the nectar of ghosts. It's Ecto Cooler. No ifs, ands, or buts. If you've never had it before, it's a light, citrusy tangerine drink that's this ungodly chemical waste green. It's so dense in coloration you can't see through it! But it's light, it's refreshing, and it's the taste of childhood past.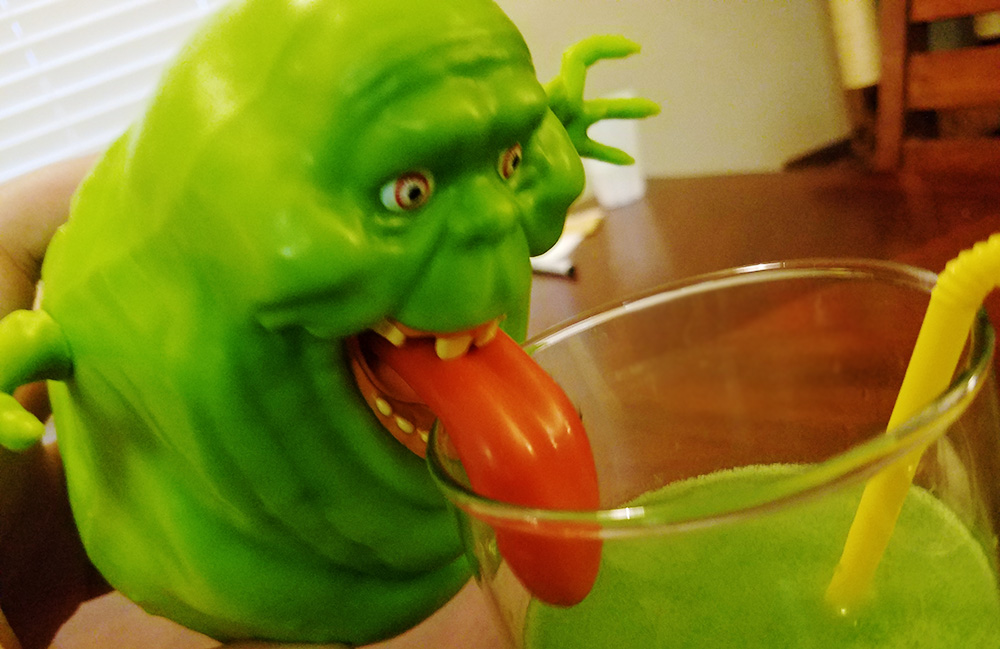 If you've got fond memories of drinking Ecto Cooler, you'll thoroughly enjoy it. It's as good as you remember, except this time you can put vodka in it if you want to.
If you can find it, buy it. But please don't give in to eBay flippers!