After what was quite possibly the longest 12 months of my adult life, 2018's finally in the bag. I'm getting into the swing of things with 2019 and doing that whole New Year Slightly Different Me thing, so I'm making a firm resolution to all 18 of you that I'll be writing more on Humanstein in the coming year. It's been pretty easy to get into a funk about things, to let the difficulty of the real world, and of the ol' day job get in the way of things I genuinely enjoy, like writing about film.
That's not to say I didn't consume a lot of films this year, I just wasn't very good at writing about it for more than about, say, 500ish words. 2018 was definitely noteworthy for me in film, though. It's easily the year in which I watched the most films at 450 total films watched, and the year that I saw the most new releases during the year as well. I saw a grand total of 70 2018 releases, and believe it or not there are still huge glaring holes in that list.
I didn't manage to catch David Lowery's new film The Old Man and the Gun while it was in theaters, nor have I been able to catch Barry Jenkins' If Beale Street Could Talk and considering how strongly I felt about their most recent films, well, I've got a feeling they would have made this list. Anything can happen, of course, but still. What I'm saying is that this list is very likely incomplete. For a full list of 2018 films that I saw, and how I felt about them, you are welcome to check the ranked list here, on Letterboxd.
Without further ado, here are my ten favorite films of 2018.
10. First Man
Directed by Damien Chazelle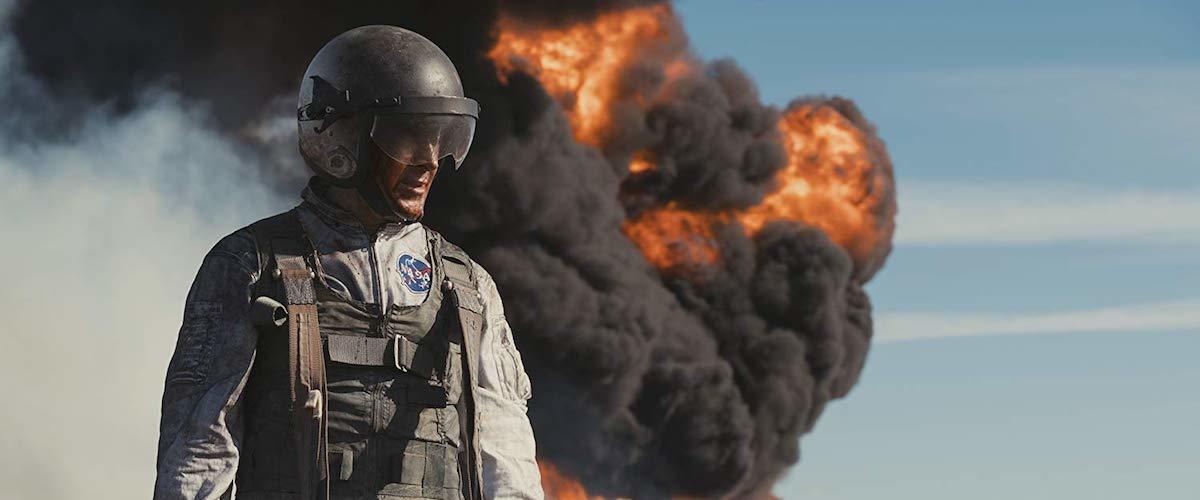 Damien Chazelle's follow-up to La La Land did not disappoint. That is to say, it didn't disappoint me. First Man has, unfortunately, been lost in the shuffle, though. Whether from being a quieter, more restrained film than either of his previous mainstream works or from the manufactured controversy about flags and patriotism that plagued the film's publicity cycle, not a lot of folks seem to have bothered to go see Chazelle's understated and beautifully photographed biopic. That's a shame, and I believe in a few years time we're going to realize that we did this one wrong.
Chazelle's fixation with people yearning for greatness is on display here and presents an interesting trilogy of sorts when connected to Whiplash and La La Land.

The first being the story of greatness won through anger and determination, the second being the story of greatness found through love and sacrifice, the third being one of greatness sought through grief.
Read my full review of First Man.
9. Thoroughbreds
Directed by Cory Finley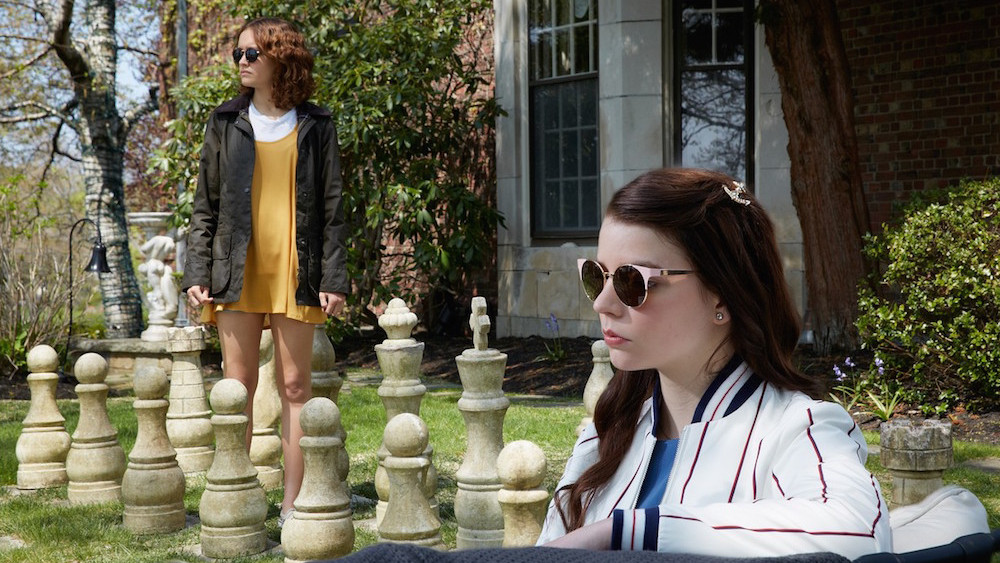 So, I've got to admit something that I've been hesitant to address online before. Sometimes a movie feels too much like it was made for me, personally, and then I question whether if what I'm feeling in relation to a movie is because it's some stellar, memorable masterwork or whether it's just like, exceptionally my shit. That's kind of where I've been with writer-director Cory Finley's directorial debut, Thoroughbreds.
It's just so exceptionally my kind of movie that I worry about how objective I've been about it and how accurate my initial appraisal of it was. Well. I've had some distance from the movie since I got the chance to see it back in March of 2018 but haven't gone more than a week without thinking about it and I'm here to definitively say: Thoroughbreds fuckin' rules. It's smart, well-written, anchored by great performances, and the sound design is the best thing this side of David Lynch's filmography.
8. Hereditary
Directed by Ari Aster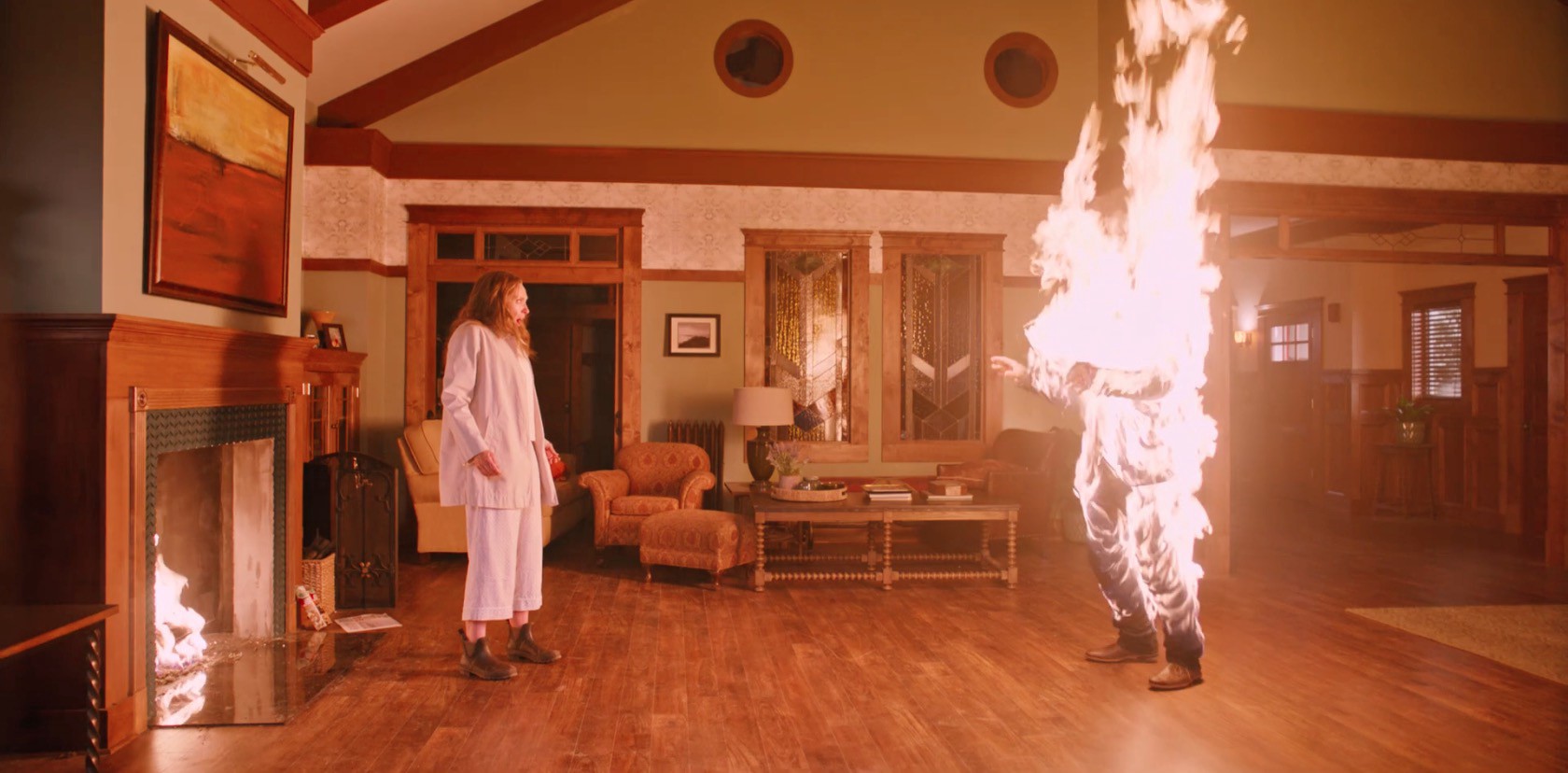 Look, I probably don't need to tell you that Hereditary was great. I probably don't need to tell you that the audience in my early screening of it, before any press had really gotten out, was on pins and needles. The audience quivering and quaking in their seats as first-time director Ari Aster really put the screws to us after making us all sit through a delicate, uncomfortable family drama. I probably don't need to tell you that Toni Collette put in one hell of a performance or that the careful pacing and tone it maintains was pitch perfect and so far removed from what I thought a wide release horror movie would be able to sustain.
What I do, however, have to tell you is that during the big party scene, Alamo Drafthouse sent out plates of brownies with chopped walnuts, which we all nearly simultaneously dropped back onto our plates right as the telephone pole scene happened. I'm never gonna forget that.
7. You Were Never Really Here
Directed by Lynne Ramsay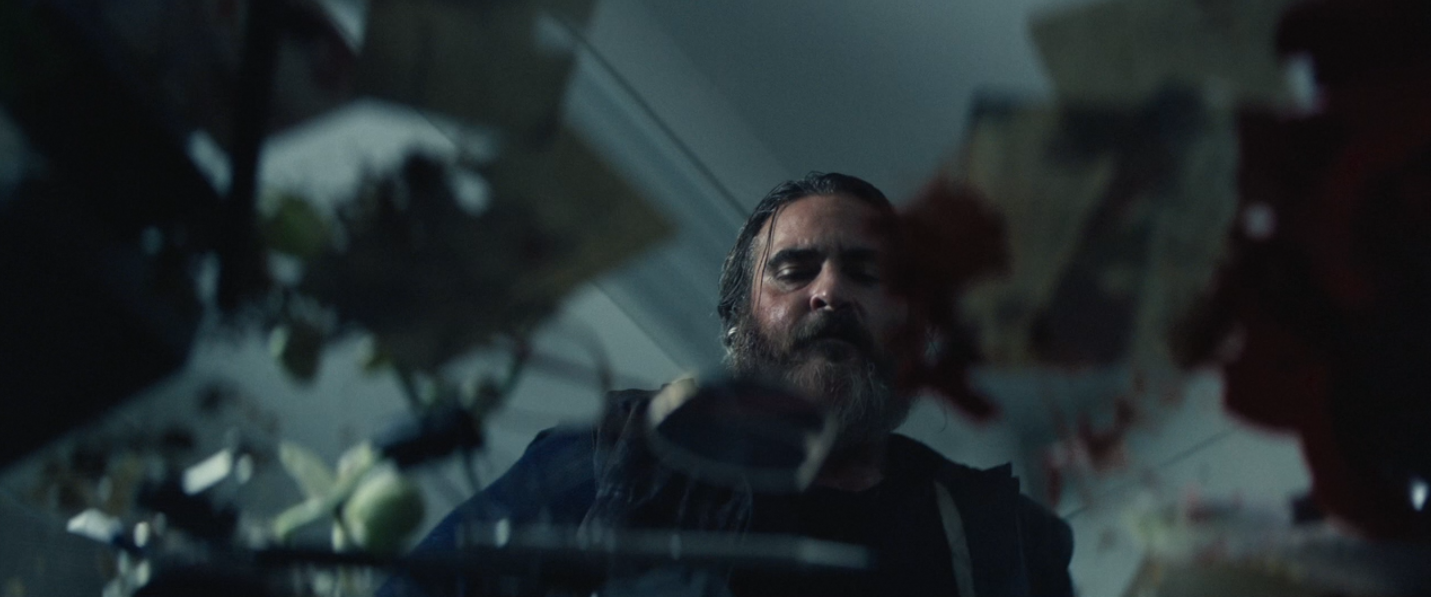 I'd only seen one film by Lynne Ramsay before this one, but that film was We Need To Talk About Kevin and my expectations were sky high as a result. You Were Never Really Here handily exceeded them.
The film takes a simple, tried and true revenge narrative adapted from Jonathan Ames' 2013 novella of the same name and expertly captures the essence of the story and translates it brilliantly into a tone poem analysis of a damaged, lonely, and angry man.
Capturing loneliness is harder than it looks at first blush and its harder still to build a world full of anger and violence without succumbing to the fetishistic desire to capture it in all in bloody, grainy glory. Instead, we're treated to a sophisticated and unnervingly quiet character study with all the hallmarks of a truly gifted auteur. I will be seeking out the rest of Ramsay's work in the near future, because she's got a hell of a voice.
6. Eighth Grade
Directed by Bo Burnham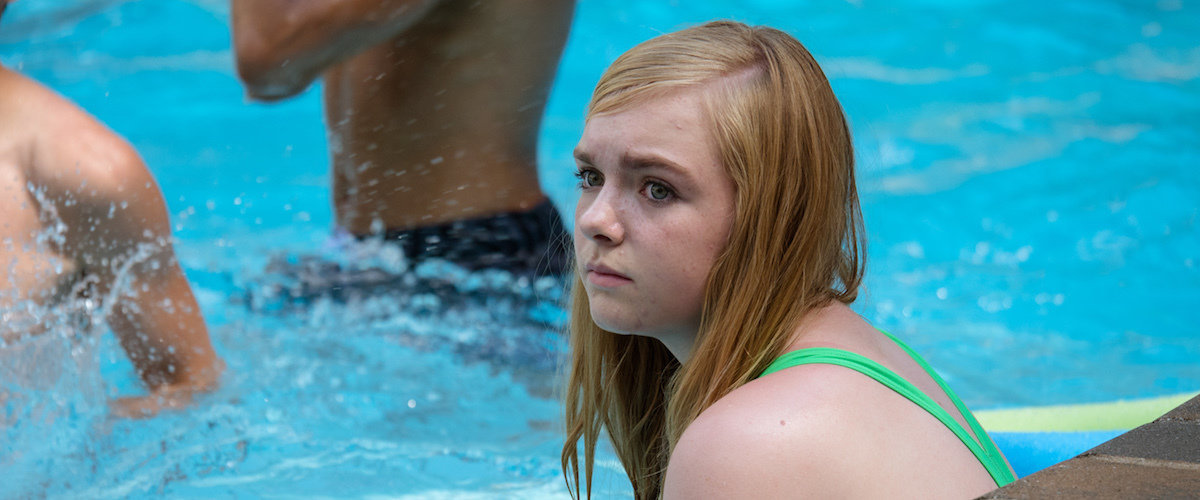 Most people aren't finished cooking by the time they enter eighth grade. I certainly wasn't. Thankfully this film doesn't have that problem at all. Bo Burnham's debut feature is a fully realized and deeply human tableau of sincerity and humor. Many months removed from my first watch, I'm just as awed by the emotional resonance and humanity on display in the film. It's full of the small universal moments that we all kind of assume only happened to us and that we're generally not brave enough to even ask each other about as adults.
It perfectly captures the intense feelings of awkwardness and of being less-than that define the adolescence of the majority of American youth. A film like this lives and dies by how true and likable the central figure is and Elsie Fischer absolutely knocks it out of the park, delivering a performance that actresses 20 years her senior would kill to have been able to give.
In short: Gucci.
5. Blindspotting
Directed by Carlos López Estrada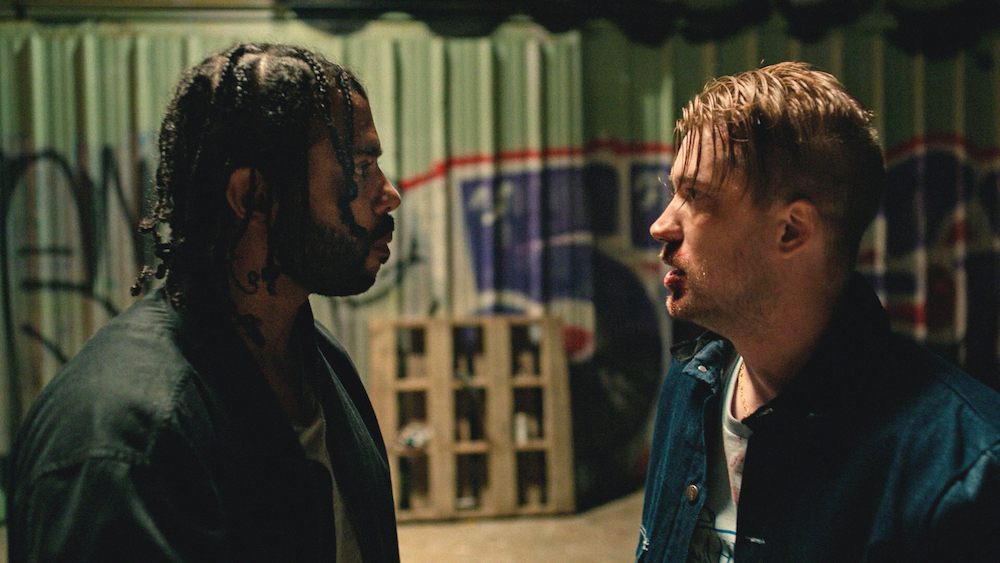 The marketing did this one dirty, folks, and it's a goddamn tragedy that people aren't talking about this one more. Carlos López Estrada's debut feature is an absolute powerhouse. The film perfectly oscillates between wildly different tones, pulling off moments of deep tension and side-splitting humor with unprecedented grace.
Blindspotting is more than that though, it's not just someone riffing on [Spike] Lee with more grace than his recent work, it is very much its own film and it is singular in its approach.

Tonal disparity made whole by a firm grip on structure, simple and strong style, and a deft hand. It knows when it has to pull back, and it knows when things are too tense for anything but unflinching directness.
Read my full review of Blindspotting
4. The Favourite
Directed by Yorgos Lanthimos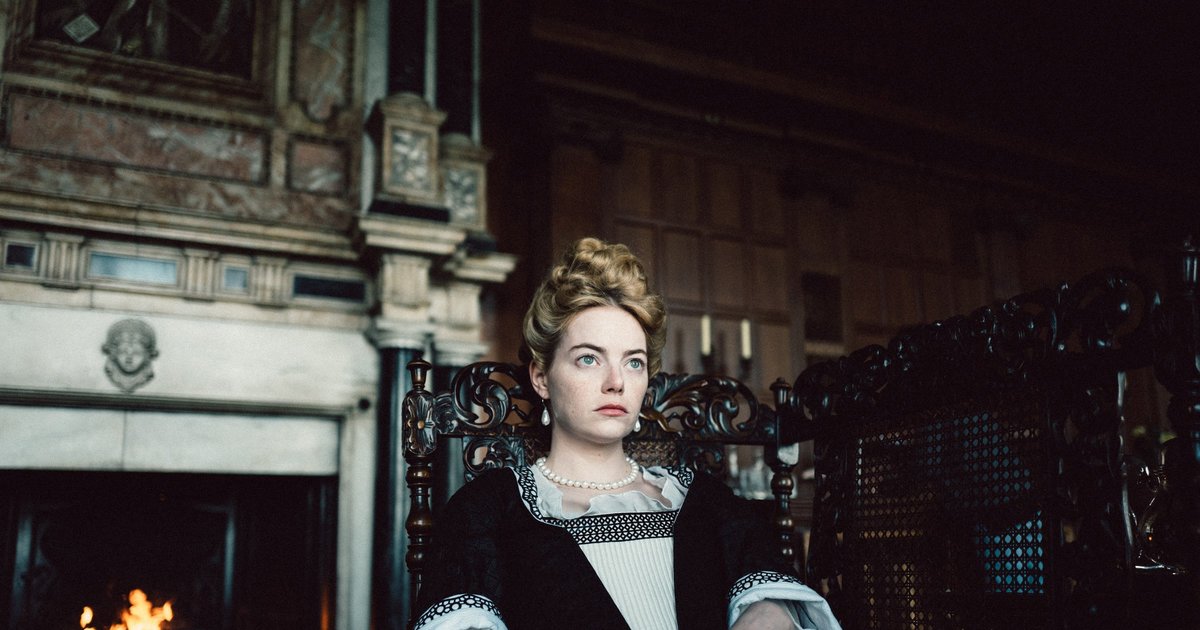 Yorgos Lanthimos is a very divisive filmmaker. He tends to split people right down the middle through his peculiar and distinct sense of humor and his ability to push just a little bit too far outside of the audience's comfort zone. I suspect, despite being his most accessible film yet, The Favourite will prove to do the same. An extremely touching, hilarious, and unique triptych study of power and influence, The Favourite is still very much a Lanthimos film.
Brimming with sexuality, dark humor, and a fair amount of scatological references, the Greek filmmaker's distinct voice still rings true. Here, however, he has three intense and fantastic performances at the core. Each could easily qualify as the lead, and each could easily stand as the top female performance of the year. As if appropriate, given the narrative of the film.
3. Suspiria
Directed by Luca Guadagnino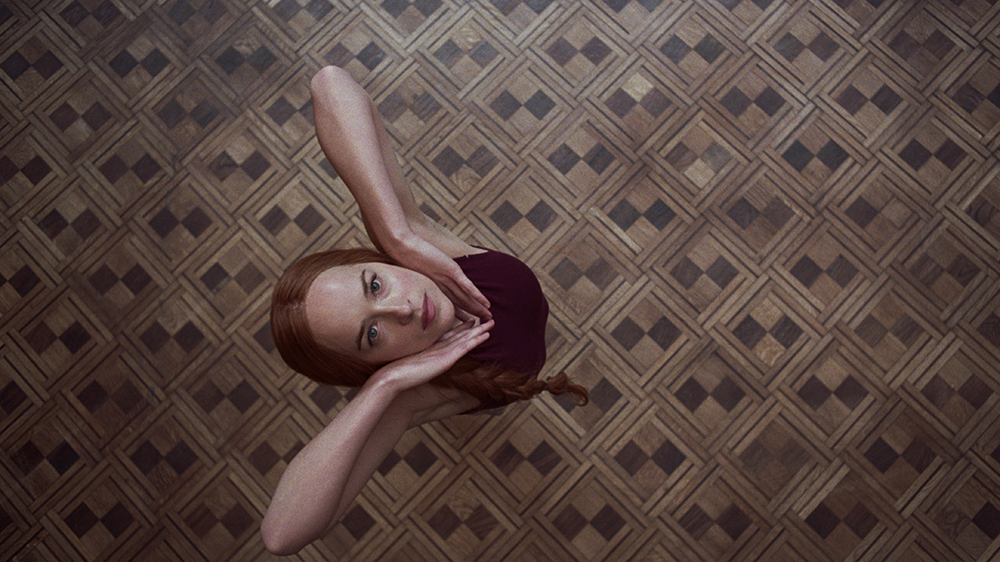 I think my original assessment of Suspiria is still my best:
At turns a beautiful, challenging nightmare and a haunting, powerful tale of rejecting the bondage of the past.

Revolutionary change is hard fought.

It is uncomfortable and it is therefore, understandably, not for the weak of stomach or conviction. Neither is Suspiria.

As many, likely more, will loathe this film as will love it but I was entranced by every bloody moment of Luca Guadagnino's revolution of The Self.
2. Annihilation
Directed by Alex Garland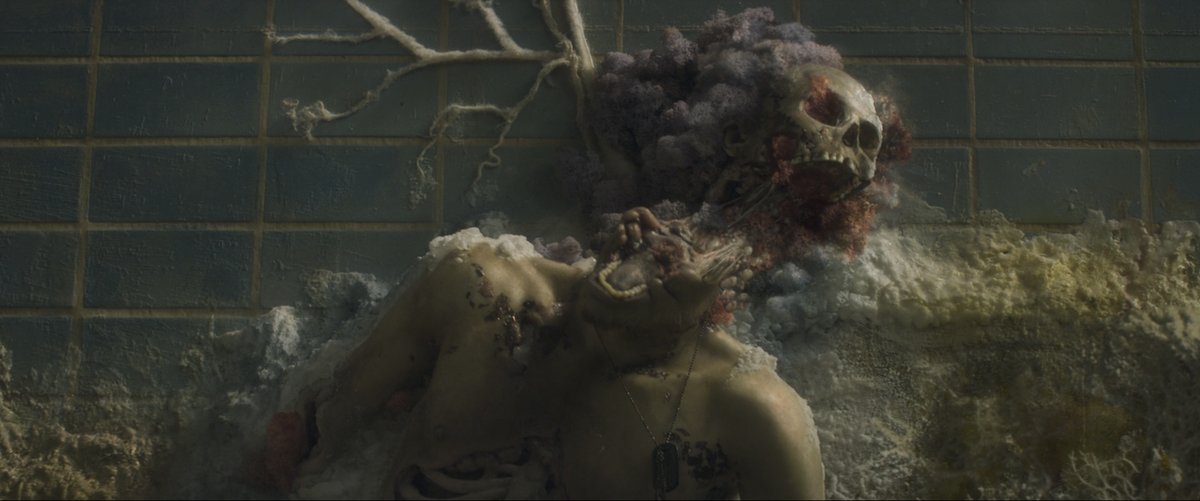 Alex Garland's sophomore feature is a brillaint, dense, and fascinating piece of science fiction with human nature at its core. I've written more about this film than just about any other and if you still haven't seen it you should definitely remedy that. A sample:
Much has been said about Annihilation as an examination of depression and the crushing weight it can cause a person to carry, of the self-destruction inherent to humanity but far too little has been said of it as a film with hope at its core.

Annihilation is a film about evolution, both at the personal level as it examines our ability to cope with sadness, depression, and tragedy, and at the macroscopic level. Evolution is about survival and the idea of survival is, to me, a great source of hope.
Read my full review of Annihilation
1. First Reformed
Directed by Paul Schrader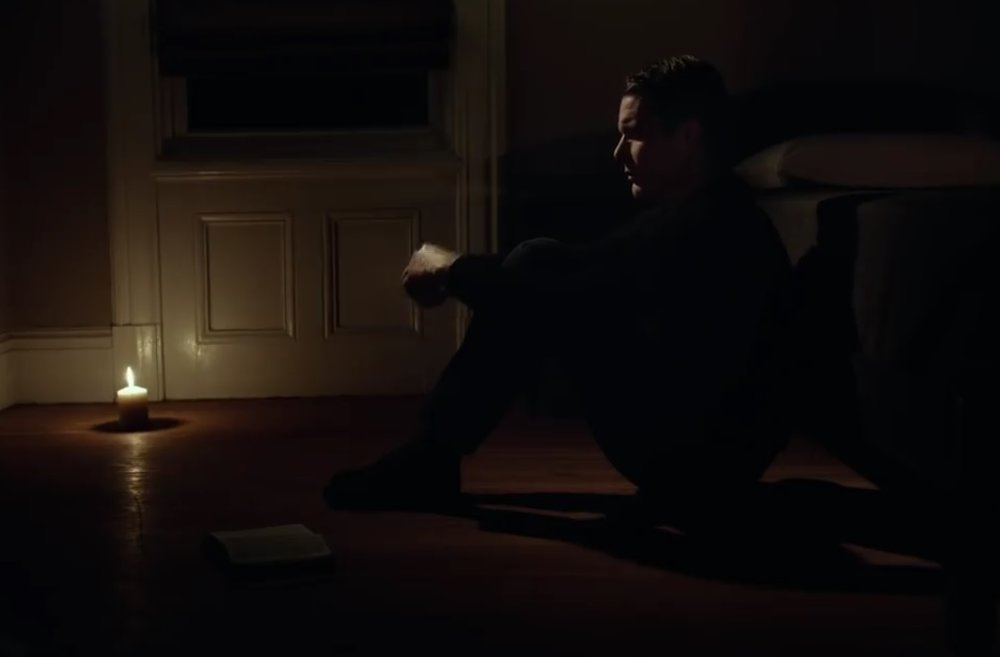 On paper, I shouldn't have been interested in First Reformed. And I wasn't. It's ostensibly a movie about a priest struggling after a difficult encounter with an environmental activist. That doesn't seem like my bag and that is how it was sold to me. However, it's so, so much more than that.
I have thought about this movie every single day since I saw it. I don't see that changing.
Presented in its entirety, my review of my number one film of the year, First Reformed.
It is, appropriately, a tone poem.
A restrained and deftly crafted examination of the crushing weight of impotent rage. The idea that psychic pain can literally eat you up, can rot your guts.

A brilliant character study acted and narrated to perfection by Ethan Hawke. A delicate, restrained, and furious performance.

You don't live in the real world.

A masterful thriller with the heart of a philosophical drama. An alternative possession story. Possession by idea. Transformation via the infectious power of despair.

A gradual and painful descent into the depths of one man's frustration in the face of an insurmountable enemy, perhaps even The Enemy. His rage and frustration as cancer.

That cancer eating him alive as we destroy our world. He pours fuel on the fire to numb the pain as we do the same through indifference.

Humanity's indifference as real and malignant as any tumor. Despair behaving the same way.

I know that nothing can change and I know there is no hope.

The torment of being powerless. The agony of being a good man that cannot speak truth to power.

The deafening silence and uncertainty of the unknowable and ultimately personal truths of the universe.

Can God forgive us?

The devil is complacency and the acceptance of evil.
In my humble opinion, 2018 was a great year for film. There were easily another 5 0r 6 films that could have made this list, however, these were my absolute favorites.
While assembling this list, I was shocked to find that I hadn't written very much about many of my favorites and I will try my damnedest to change that this year.