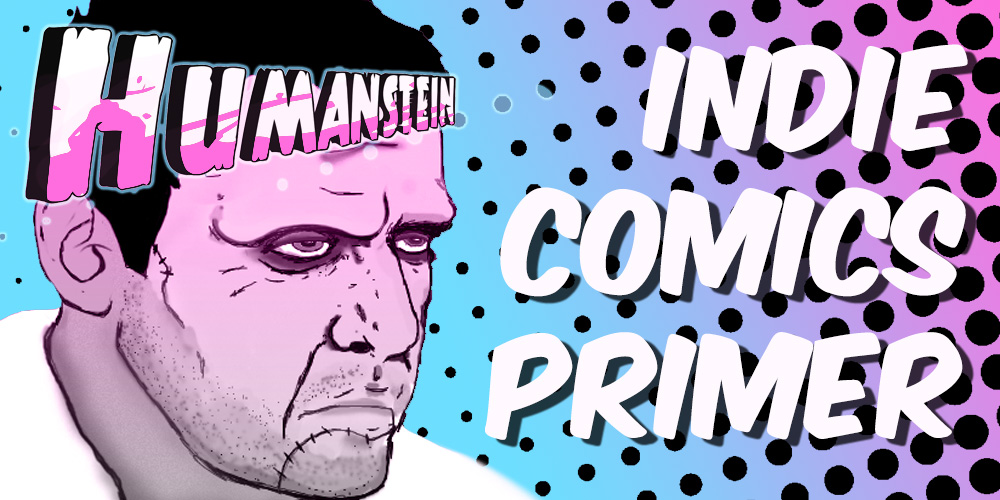 So, uh, it's been an, uh…interesting week in superhero comics, hasn't it? (Hail Hydra? Watchmen?)
If you're feeling a little burned out on the Big Two and the choices they've been making now's the perfect time to give some indie comics a go. This is the first installment of a new column, Indie Comics Primer, and every so often I'll pop up to recommend some independent or creator owned titles that I dig and think you should check out. Indie comics are my jam. I love superheroes as much as the next comics fan, but the indies are my favorite. They're willing to take more chances, tell more unique stories, and push the boundaries of our beloved medium. Indie comics establish the trends that go on to define the industry.
I'm going to steer clear of the big boys so stuff like Saga won't be getting recc'd here. Not because I don't think you should read it, but because I'm shooting to push those little gems that might go overlooked.
This month we're starting with Southern Bastards, Lady Killer, and Paper Girls.
Let's kick out the jams and do this thing…
1. Southern Bastards (Image)

Southern Bastards is a vicious, brutal and honest crime comic from Jason Aaron (Scalped, Star Wars) and Jason Latour (creator of Spider-Gwen), or as I like to call 'em, the Jasons. Brilliantly paced, and unflinchingly real Aaron's words and Latour's art blend seamlessly into a hyperreal portrait of rural life in the deep south. The story is an ever evolving web of deceit, murder, football, and barbecue.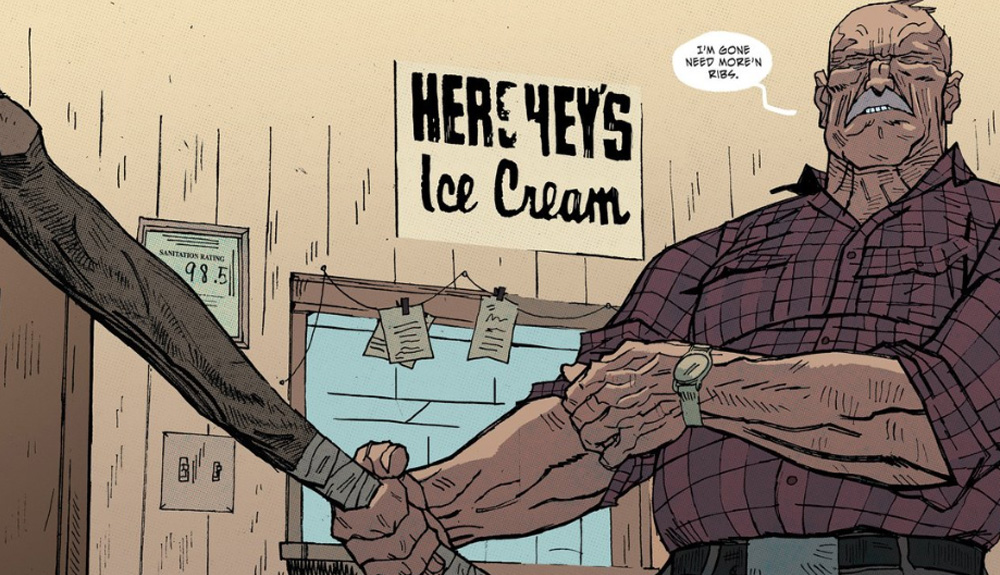 The story is as Southern as grits and trucks, so pardon me but my summary is probably going to be a bit…southern.
The story starts with an old man named Earl returning to a town that treated he and his family wrong. There's no love lost between Earl and Craw County. See, Earl's daddy died a long way back and it wasn't in his sleep. Earl and him didn't get along either, though so that's not the only reason. Back in the 60s, Earl hated this town and his daddy so much he went off to fight in Vietnam and never came back, not even for his daddy's funeral. Not until his Uncle Buhl couldn't care for Earl's daddy's house anymore. Earl hopped in a rented truck and made his way down to Craw County, Alabama looking to do nothing more than pack up his daddy's shit and get back home. Not how the story went.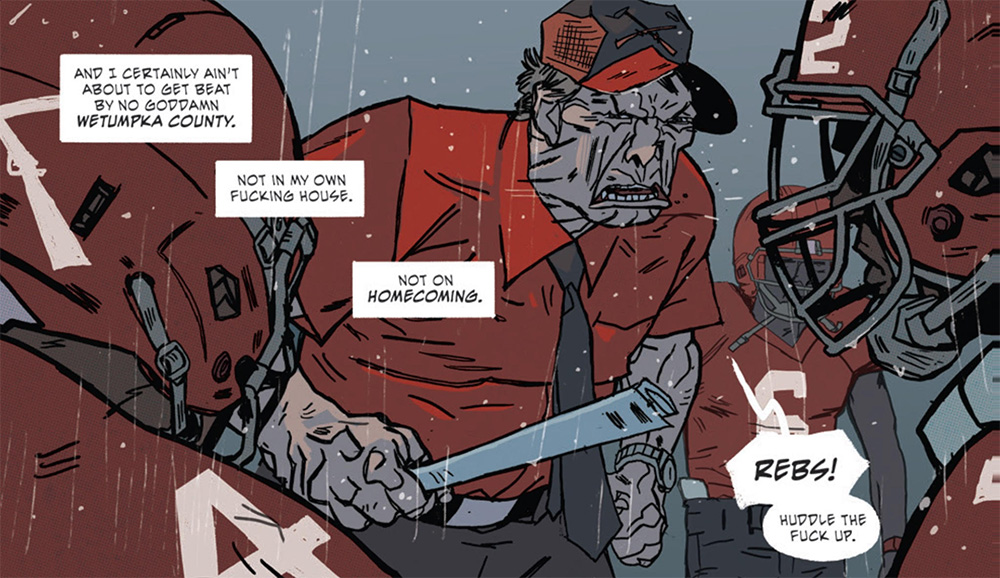 To give you an idea of how supremely well told this story is, an entire arc of the story is damn near 80% football and even though I could not be less interested in football, when that chunk was on the rack it was hands down my favorite comic. The story is ongoing and the narrative focus shifts to give you different angles on the seedy underbelly of Craw County, the local football team the Runnin' Rebs, crazy hermits in the woods, and all the various other nefarious goings on.
If a wickedly smart, brutal comic about crime and the south sounds good to you, this one's for you.
---
2. Lady Killer (Dark Horse)

Lady Killer is a fun, high-concept black comedy about a lady with a secret. Joelle Jones (You Have Killed Me, PopGun) and Jamie S. Rich (You Have Killed Me, It Girl and the Atomics). The creators team back up after their stellar You Have Killed Me to spin the yarn of Josie Schuller, a picture perfect homemaker, mother, wife, who also happens to be a highly skilled assassin for hire.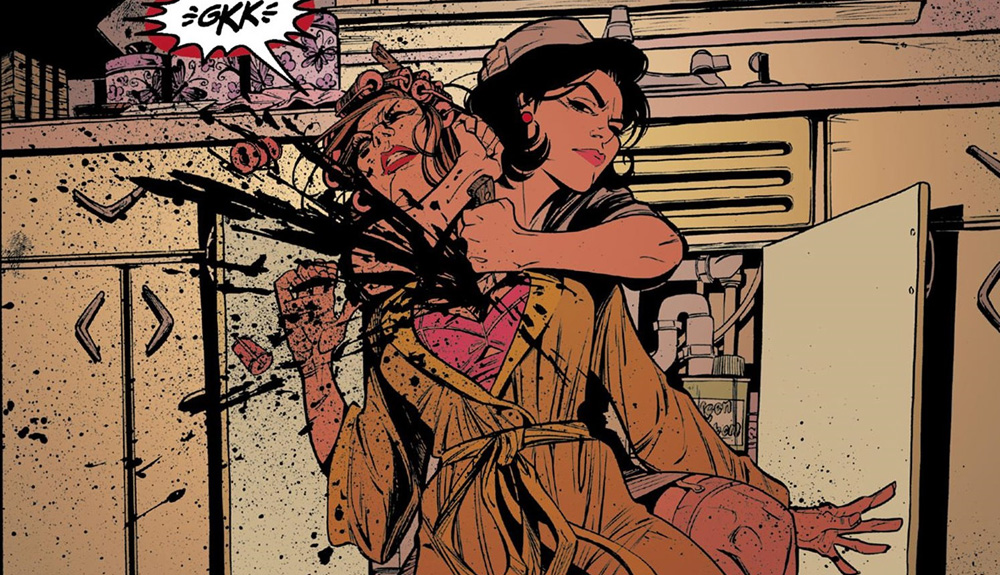 Lady Killer is in equal parts a revenge story and a razor sharp skewering of 50s and 60s suburban life and the long shadow those decades have cast on American life. Set in the 60s, the story finds Joelle living her life as a suburban queen bee and ruthless freelance assassin, but as we're quick to find out, there are secrets even deeper than her murderous side-gig in play. When the past comes calling for her, Joelle has to fight for not only herself but also her family.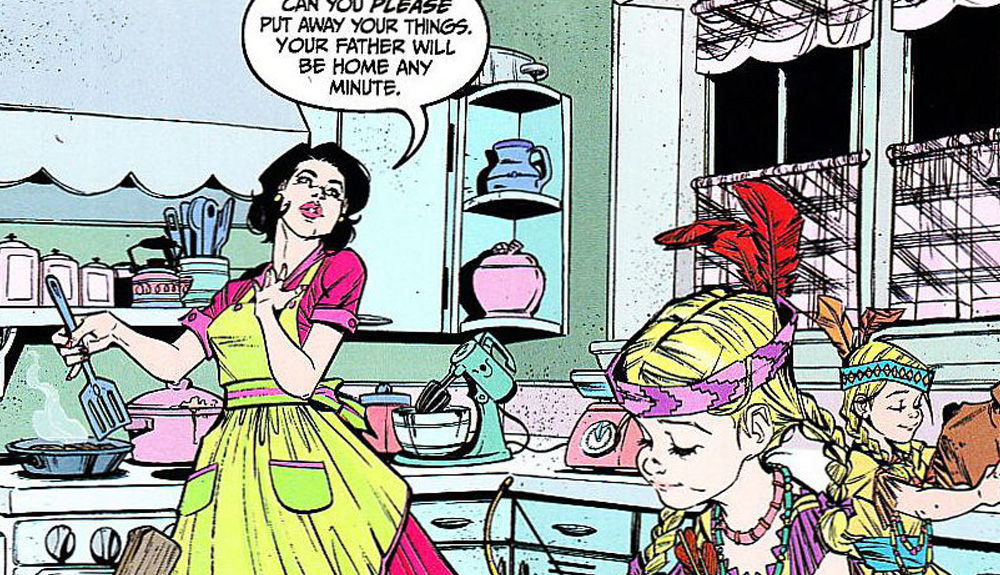 Dark humor, gorgeous art, and a fantastic contrast between glamour and brutality makes Lady Killer a treat to read. It's a hardboiled revenge story with art that hearkens back to those fascinating old advertisements, and if you're looking for something you've never read before, Lady Killer is a solid choice.
---
3. Paper Girls (Image)

Paper Girls is one of Image's newer comics and it boasts an all-star team of Brian K. Vaughan (Saga, Y: The Last Man) and Cliff Chiang (Human Target, Wonder Woman, and a litany of beautiful covers for everything from Batgirl to Batman/Teenage Mutant Ninja Turtles). Vaughan and Chiang pitch their story as "Stand By Me" meets "War of the Worlds" and I'd agree with them. The comic is a crisp, well-told and well-drawn story of the late eighties and that weird transitory time between being a kid and being a teenager. Also there are monsters in it. Monsters are always a plus.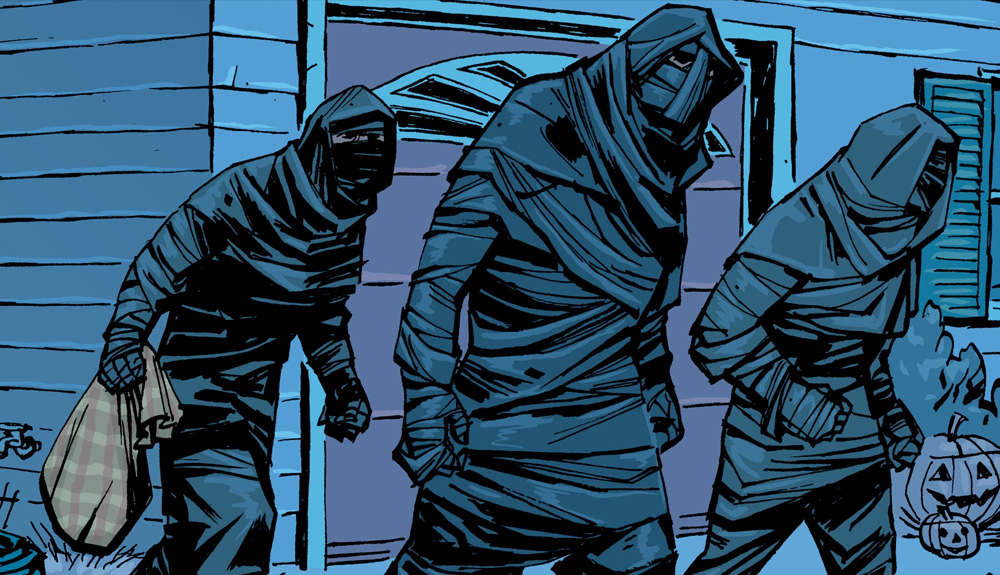 The story follows, naturally, a group of 4 paper girls on the morning November 1st, 1988. Paper girls dread the night after Halloween because the neighborhoods are a mess and there's always a chance that some lunatic is still stalking the streets. Well, they find someone, or something, that throws their post-Halloween paper run into chaos. The story has some pretty interesting and frankly out there twists and turns in it, but Vaughan's storytelling prowess makes this mystery a fun one, a whodunnit of epic proportions. In less skilled hands the whole comic could easily have become a whydunnit, if you know what I mean.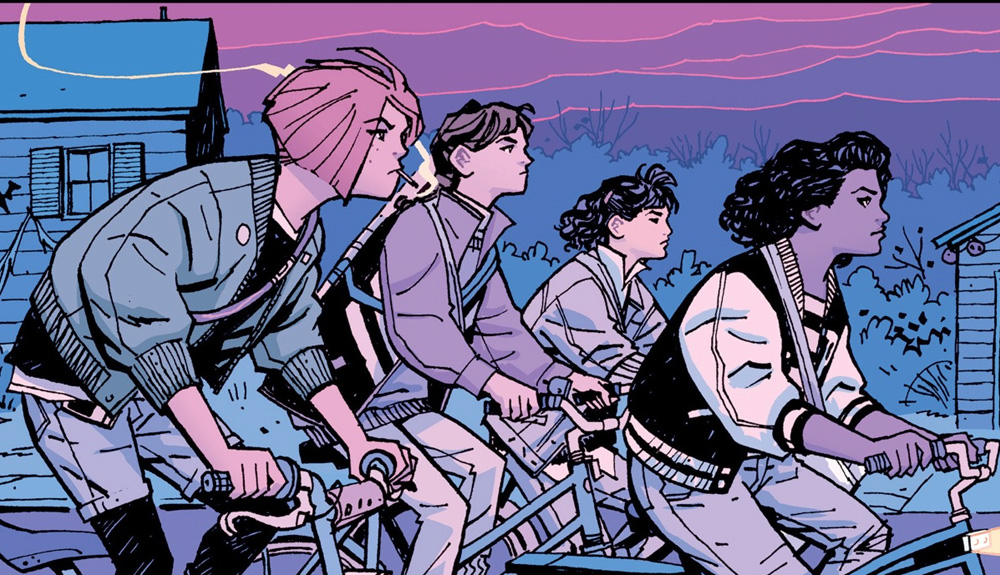 Paper Girls is the kind of story you only get from independent creator owned titles. It's clever, fast paced, and supremely weird. It feels like a lost 80s flick, the kind that rides that line between sci-fi horror nightmare and fun children's movie. If you know anything about me, my life is kind of on that line, so I felt like I'd been given a gift when I was reading this comic.
If you're looking for an easy to read, definitively unique sci-fi/coming of age story with some absolutely gorgeous artwork, Paper Girls should be on your shopping list.
---
So there you have it, Humanstein's very first Indie Comics Primer.
Have you read any of these comics? What are your favorite indie comics? Sound off in the comments below.