Merry Christmas, Happy Hanukkah, Happy Kwanzaa. I'm your host, Nathan "The King of Christmas" Steinmetz, and I've gone ahead and baked you all up a little holiday treat. Kind of.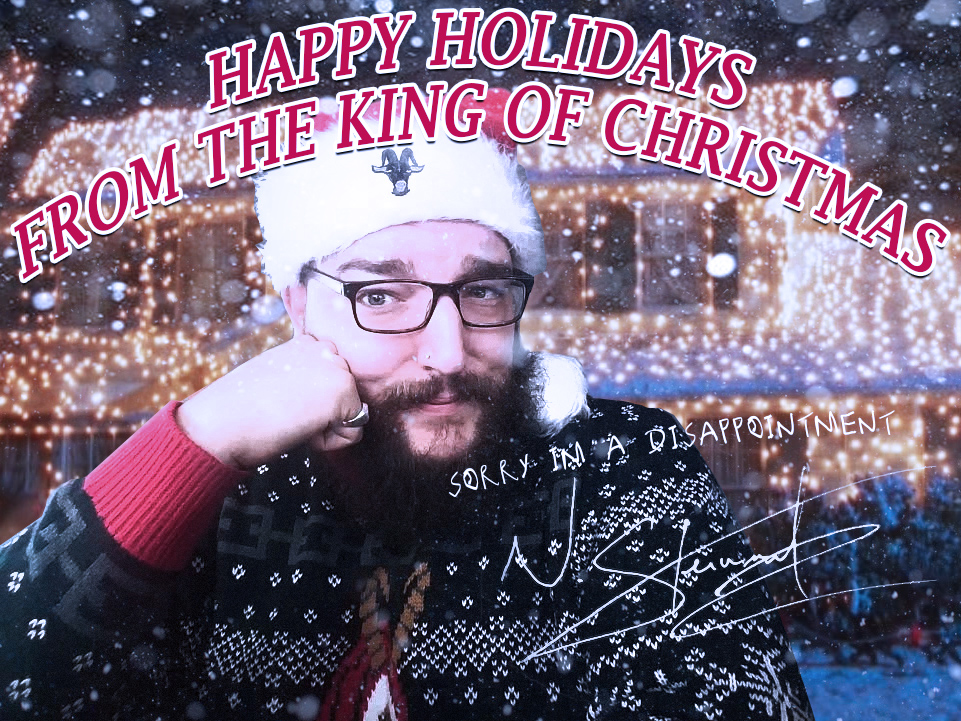 Normally, and by normally I mean occasionally, I put out a Christmas special. I did this for the first time back in the hazy year of 2012, having been just simply too broke to purchase Christmas gifts for my friends and family, I came across a post full of Christmas present ideas for those with shall we say, very little money. One of them was a mixtape. I love mixtapes. I like getting 'em. I like giving 'em. But was a mixtape really good enough for a Christmas present? The irrational part of my brain that makes that kind of decisions said, no, no it's not. Make a Christmas special. Well, without any musical ability with which to perform the music myself, the time or energy to find a band to do the music for me, I thought the format of a radio show might be best. Thus, the King of Christmas was born.
This post will serve as a brief rundown of just what the hell that means and the current state of things. You'll also find both of the currently available Christmas Specials here as well. I hope they bring you a little bit of Christmas spirit and brighten your season a little bit.

The King of Christmas is basically just me turned up to 11 for comedic effect. More self-loathing, more open love for others, a lot more scotch in his cup, a lot higher self-esteem somehow. That sort of thing. The very first A Very Steinmetz Christmas (2013) is kind of divorced from the other 2 that I've recorded, it was a pretty straight forward show. No story, just me being snarky in between non-traditional Christmas songs and non-traditional covers of Christmas songs. That one is more or less lost to time. I've got it on a CD, but frankly it's just not the most impressive thing in the world and it doesn't really need sharing. I didn't pick the concept back up in 2013, because, well, life happened. I was going through some stuff. And some things. In 2014, though, with the second volume, well, I got a little ambitious. It's basically what would happen if Kevin McCallister starred in Die Hard but was in fact, a criminal who really loved Christmas. I know, I'm not sure how that happened either.
I present, A VERY STEINMETZ CHRISTMAS II: CHRISTMAS HARDER, originally released in December of 2014.

With the second installment finished and The King of Christmas on the run, the scene was set for my masterwork…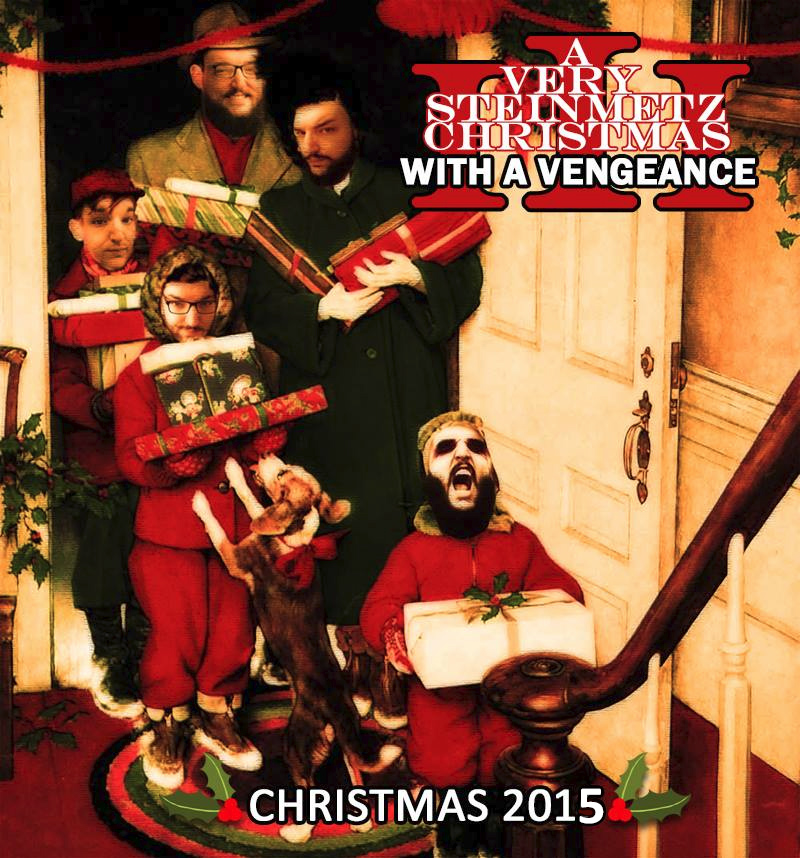 The next installment was in December of 2015. A Very Steinmetz Christmas III: With A Vengeance. On this one I ended up being even more ambitious, extending the cast to include Santa Claus himself, Krampus, Mrs. Claus, the children of the world, and an army of Special Forces Elves. I had intended for this special to have a full cast, but unfortunately, that cast never materialized and I was left to do the voices myself. It is occasionally ridiculous, but I think this may be the best thing I've ever done creatively. It's certainly the weirdest. The 2015 entry features The King of Christmas taking on Krampus for the fate of the world. It's presented in its entirety below. I hope you enjoy it half as much as I do.
This year has been rough. From political tensions to seemingly every beloved celebrity shuffling off this mortal coil simultaneously, anger, hate, and turmoil have been a hallmark of 2016. For me, it's also been a busy year. I haven't been writing as much as I want to, or as much as I need to honestly. That also means despite my best intentions to continue the series, it just didn't materialize this year. If you're one of the handful of people who thoroughly enjoy these damn things, I'm sorry. I had the best of intentions, but between working full-time, getting engaged, and raising a kiddo, this year I was pretty strapped for time, and if I'm being completely honest, I kind of struggled to get into the holiday spirit enough to really sit down and knock one out of the park. But! There's still time to get into the Christmas spirit and I'm going to try my hardest, goddamn it.
Hopefully, you've enjoyed these goofy Christmas specials, and hopefully, The King of Christmas will be back again someday, just like Frosty.